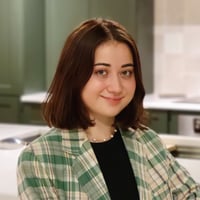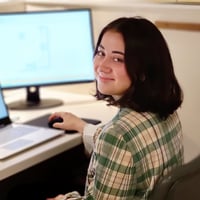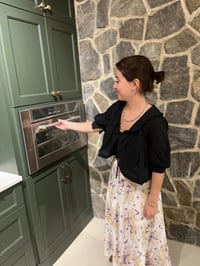 Elizabeth Kromkowski is the newest member of the Dovetail family. She is a Design Assistant working in the Charlottesville showroom.
Elizabeth received her Bachelor of Science in architecture at the University of Virginia with a minor in Architectural History. At UVA, Elizabeth studied abroad in Barcelona, Spain introducing her to the visual wonders of design and architecture around the world. Her interest in architectural history is founded on her passion for preserving our material environment not only for the sake of our Earth but also as an aid in maintaining the design integrity of the artist and craftsperson. She believes to read and write about architectural theory and history are important in supporting a culturally aware and modern design process and solution.
Elizabeth currently lives in Charlottesville, Virginia with plans to attend Notre Dame's graduate program at the School Architecture in the fall. Apart from learning more about the craft of interior design, Elizabeth enjoys travelling, long conversations, creating art with those close to her, and the beach.
Contact Elizabeth
(434) 422-8339