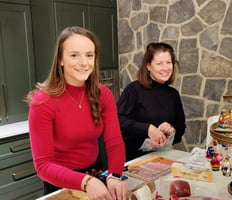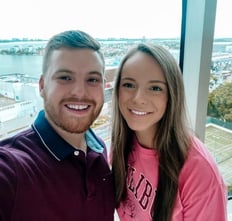 Meet Michaela
Michaela Swearingen is a Designer working in both the Staunton and Charlottesville showrooms. She works primarily with homeowners on remodels, but also takes on new construction projects as well. She also assists our clients with Interior Design services.
Michaela is at the beginning of her professional design journey, having received her Bachelor of Science degree in interior design. Throughout her time at Liberty University and during her design internship, she acquired many skills including design software, material selection and specifications, architectural drafting, and design construction.
Michaela believes design to be more than creating an aesthetically pleasing space. Design and construction require research, detail, and structure for the space to significantly come together. "Successful outcomes stem from structure throughout the design process, and I am excited to implement these strategies in my work at Dovetail". She will be working with clients in both the Staunton and Charlottesville markets.
Michaela currently lives in Waynesboro with her husband Zach. She enjoys yoga, relaxing at the beach, and spending time with her family. On the weekends you will most likely find her shopping at the boutique stores of downtown Staunton or grabbing coffee with some friends.
TO SCHEDULE AN APPOINTMENT WITH MICHAELA, click the button below. I'm looking forward to seeing you.
Contact Michaela
434.980.6610