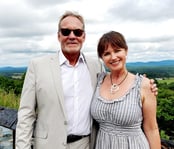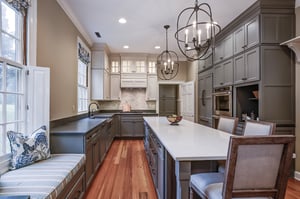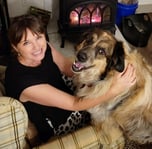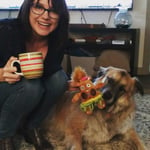 Amy Hart is the Principal Designer and Owner of Dovetail.
Amy is honored to have been named one of America's 50 most Innovative Kitchen & Bath Professionals of 2019, and has been featured in various national Kitchen & Bath Design magazines. After graduating with a B.S. in Interior Design and a wealth of practical experience, she went on to work in commercial architecture, product management, operations management, and then found her way into the Kitchen and Bath specialty where she has thrived since 2002.
She lives in historic Scottsville with husband Eric and two big fluffy dogs Starr and Wynn. She serves as Vice President of the Blue Ridge Mountains Rotary Club, is a member of the Blue Ridge Home Builders Association, the Augusta County HBA, CAAR, GAAR and the Virginia Council of CEOs. Amy serves on the Board of Directors for Breaking The Chains Foundation, and is Director of the Big C New Me program for cancer survivors. Amy has also been honored with a position on the Wellborn Cabinet Designer Council and was a judge for the Kitchen & Bath Design News 2020 national Design Contest. Amy is also an award-winning filmmaker, actress and singer.
When designing for interiors, Amy believes one must "listen" to the structure and strive for a meaningful design that feels right in the space and suits her clients' personal styles. She doesn't heed many design "rules" but does believe that a room needs a hero and other characteristics shouldn't compete for attention. Sometimes the most difficult part of design is to practice restraint.
Amy is thrilled to lead this amazing team of professionals who are dedicated to a collaborative approach to design and implementation, dovetailing our clients' conceptual ideas with our design and technical expertise.
(434) 980-6689