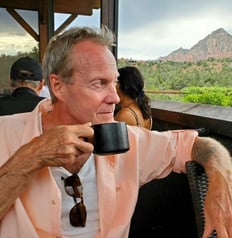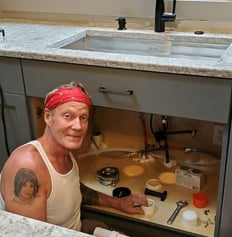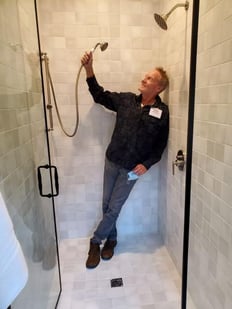 Meet Eric
Eric Hart is Dovetail's Field Service Manager. When not overseeing the warehouse, receiving and deliveries, he is assisting with installations, punch work and service calls.
Eric has been remodeling and installing kitchens and baths in and around Charlottesville for the past 18 years. As the Field Service Manager, he is the go-to guy for service calls, punch work and giving our installers a helping hand. He always takes great care of our Customers, and has been known to sing when requested.
He is a great resource for our installers, answering questions, walking jobs, and communicating with the Designers. Eric is the one who will reach out to our Customers to check on their new cabinetry and schedule service work.
Creating a beautifully finished product for his clients is always his goal. "It's never easy" he admits. "Knowing the inconvenience put upon a homeowner during a renovation really keeps me motivated to do the best job that I can in the shortest time possible". He laughs and says "there isn't a perfectly plumb wall or a level floor to be found! There are going to be issues that can slow the process down. But when I'm done, I want to see a happy client. That's it...that is all".
Eric lives in Scottsville with his wife Amy in an old home that is a constant work in progress. They love to travel and spend time with family and their big fluffy dogs Starr and Wynn. As a semi-retired professional stage performer (Broadway, Vegas and regional), Eric has been known to sing for clients who recognize him and request a song. You can also see Eric in some feature films, short films and Fox's "Legends and Lies" where he played Francis Marion.
Contact Eric
(434) 989-2657