SERVICES
Your style is unique to you. Dovetail designers know that not everyone feels comfortable making all of the selections and design decisions by themselves. We are here to guide you through the process or work closely with you and with your builder, architect or designer.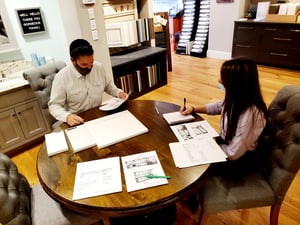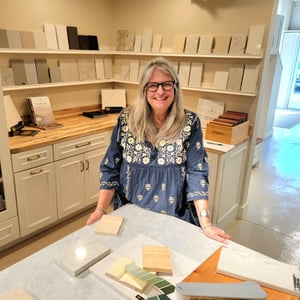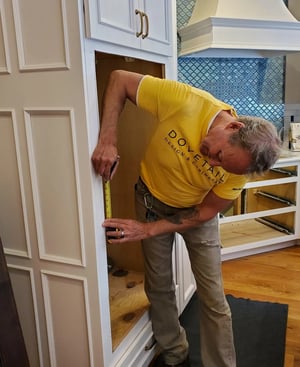 DESIGN AND LAYOUTS
We will prepare a set of preliminary plans of your space, and sit down to review those with you. You have the opportunity to co-design the space of your dreams. We rely on your input, and you can rely on our expertise.
Alternately you may have plans to share with us. We will base our drawings on those plans, and make any modifications necessary for the product and the space.
SELECTIONS
Our showrooms are full of fine examples of cabinetry, countertops, hardware, fixtures and appliances, among other inspiring things. You'll meet with your designer to view the products and decide what fits best with your style and budget.
INSTALLATION SERVICES
If you need a professional to install your new cabinetry and countertops, look no further. If you have your own installer, Dovetail will provide a detailed set of installation drawings for them to follow.
WARRANTY AND SERVICE
Once you're part of the Dovetail family, we'll be there to assist you with your products should anything happen.
Whether it's simple adjustments, a door replacement or touch-up just give the showroom a call or complete the Warranty Service form on this website.