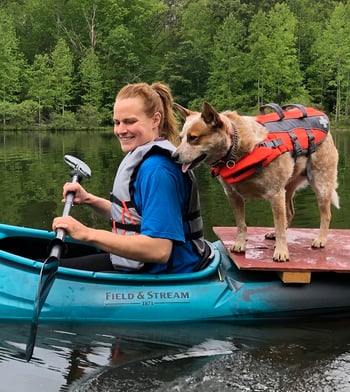 Carly is a designer based in the Charlottesville Showroom.
A carpenter by trade, Carly has been working in the construction industry since she was 16 doing everything from framing to finish work before progressing into a fine woodwork and cabinetry. She studied design in California before completing her Studio Art degree in her home state of Virginia. Carly feels fortunate to have gotten to learn from many different builders up and down the East Coast, helping people realize their dream spaces.
Carly believes in the importance of honoring our nesting instincts, in the value and relevance of beauty. Our homes reflect and serve us through form, function, and delight. For ourselves, and for those with whom we share our spaces, good design is an evergreen gift.
Carly loves to create and can get lost in the attention to detail. Her vast experience building things from the planning stage to a final checklist has given Carly a perspective that is keen on balancing that attention with the overall impact of a project.
You can typically find Carly with her Dog Cosima. She loves to make and consume art in many forms, movies, books, and music are a part of her every-day. If you can't find her, it's likely she's gone into the woods.
(434) 328-8508